Animal Eye Consultants: Veterinary Ophthalmology Services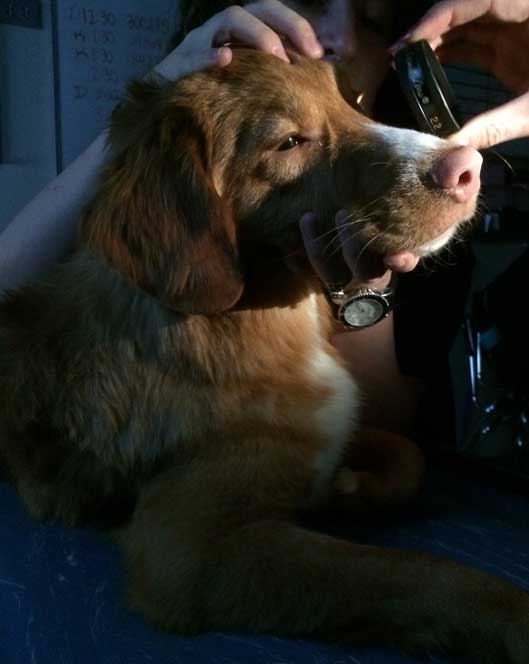 Animal Eye Consultants offers a wide variety of veterinary opthalmology services for your pet. Our experienced veterinary team and advanced surgical setting allows us to diagnose and treat common and complex eye health issues.
A sample of our treatment offerings include:
Additionally, we provide informational resources to promote pet eye health. We value education and seek opportunities to share information with our clients. Our client resources include information on eye disorders such as:
Orthopedic Foundation for Animals (OFA) Certification Exams
Some of our veterinary ophthalmologists are able to perform examinations on breeding animals for registration by the OFA certification registry (OFA), an organization founded to help decrease the incidence of painful and blinding hereditary eye diseases in dogs.
Eye clinics for breed clubs and shows can be arranged. OFA exams require a prepaid deposit on your credit card to schedule. The owner is required to bring the pet's date of birth and AKC information to the appointment. The dog's microchip will be scanned at the appointment.
We are accepting new clients and welcome referrals from your pet's primary care veterinarian. We specialize in pet eye health, and we strive to offer the latest in diagnosis and treatment for your pet.
Please contact us to schedule an appointment. We invite you to visit our veterinary clinic, or take our virtual tour.