Pet Eye Disorders: Uveitis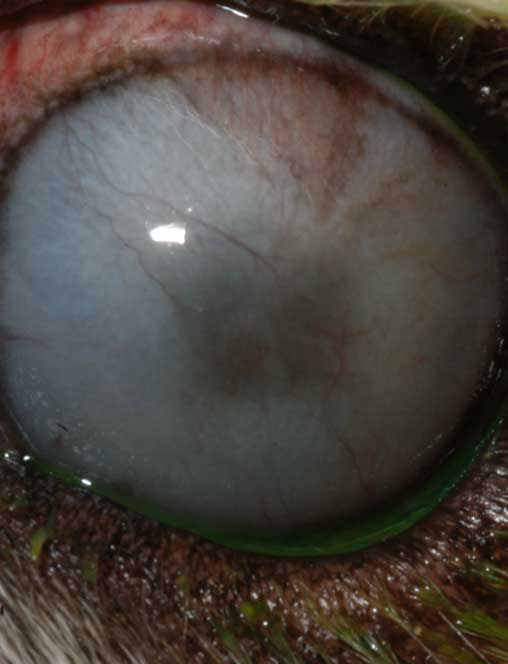 Animal Eye Consultants have the skill and expertise to diagnosis and treat advanced pet eye disorders such as uveitis. Uveitis is an inflammation of the blood vessels in the eye, and can cause vision problems in your pet.
Proper diagnosis is important due to the wide variety of potential causes for uveitis such as:
Autoimmune diseases
Tumors in the eye
Cancer
Trauma or injury
Metabolic diseases
Infections
Diagnosing Uveitis
To identify the underlying cause of your pet's uveitis, we will begin with a physical exam of your pet, and a comprehensive blood test including a biochemical profile. We will measure the pressure within the eye, and may perform additional testing such as ocular ultrasounds and X-rays. If necessary, we will collect an aspirate from the eye for microscopic examination.
Please seek medical attention for your pet, if you notice any of the signs, symptoms, or characteristics of uveitis, such as:
Redness
Pain
Decreased vision
Squinting
Corneal cloudiness
Treatment for Uveitis
Your pet's treatment protocol for uveitis is directly determined by the diagnosis. We will utilize a multimodal approach which may include prescription medications to rectify your pet's eye disorder. We will work closely with your pet's primary care veterinarian to communicate all test results, and treatments performed at our facility.
We look forward to the opportunity to partner with you on your pet's eye health. Please contact us to discuss any questions you may have regarding uveitis, or our services.